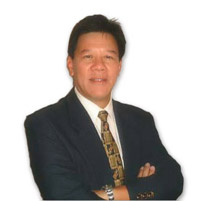 Keong Fatt, Lee (Principal Consultant/ MD)
Email: lkf@sherwood-hotels.com
Hp: +(6) 019 311 9383
Office: +(6) 03 2116 5681


Keong Fatt, Lee is the Principal Consultant/ CEO of Sherwood Hotel Management Sdn Bhd, a niche Hotel Management Consulting Company that specialises in provision of management consulting services in the hospitality industry.
Lee's management consulting experience is gained from both local and international exposure in a wide range of areas, ranging from project consulting and management and turnaround management services. In this respect, his ability is well attested by his involvement in projects that have investment value, ranging from USD 2.5m to as large as USD 70m, rooms inventory from 60 to as large as 1200 and properties from 3 'star' to 5 'star' categories. His past and present clients include Perak SEDC, Pahang LKPP, Min. of Tourism, Tourism Malaysia, Education Ministry, MARA, Porla, Telekoms, TNB, Oil Corp Bhd, Cygal Bhd/ Marina Cove, Strawberry Park, Kingwood Group, KFC, IBM, HSBC, Maybank, Apex Equity Hldgs Bhd, Travel Agents Nationwide, and many others. Lee has also worked in a number of establishments: in Scotland, Ireland, England, S'pore and Malaysia. Lee has also served as Board Member of the Malaysian Association of Hotels.
A graduate in Hotel and Catering Management from University of Strathclyde, Scotland, Lee is also a Certified Practitioner in Coaching, NLP and Hypnotherapy with credentials recognized by the International Coach Federation, the highest and the most established coaching body in the world. Lee's NLP and Hypnotherapy certification is recognized by NLP Uni, ABNLP, HIC, ACHE and ABH-USA.
Lee's vision is firmly set on the development of people in fulfilling and enriching their lives, while supporting his clients realising their goals and investments. The single most important driver for Lee is his belief in hard work and commitment. One thing that drives Lee is that he worked as hard as you do and his commitment to see you succeed is just as strong as you want to.
With close to 30 years experience in the industry, 10 years in general management, 10 years in corporate management and 8 years as a business owner, Lee has undergone through 'full circle' of learning experiences of success and failures. As a Coach-Manager, he is there for you. Lee brings a lot of value as a Coach as he works with you to empower you beyond your self limiting belief to reach your goals and at the same time, take you on a journey of self discovery. And as a Consultant, Lee is able to draw his knowledge and experience with options and solutions for problem solving and challenges to businesses.
Lee believes in the philosophy that one should have fun and passion in enjoying what you do and with this 'anchor', one's attitude is continuously motivated to receive enrichment and fulfillment in life. Lee has a pragmatic, down to earth attitude in life and a strong belief in giving back whatever goodness that has enriched his life.